On-the-Spot-Fixes
Spot-treat with salicylic acid, sulfur, or a handheld device
with bacteria-busting light technology.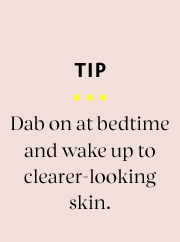 Acne-Fighting Sets
Eliminate guesswork with a regimen of products combining
acne-fighting exfoliating and hydrating ingredients.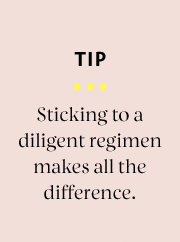 Makeup with Benefits
Rely on oil-free formulas and corrective solutions that
conceal problem areas rather than making them worse.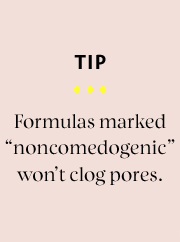 All-Over Face Treatments
Tame and prevent breakouts with clarifying solutions featuring
ingredients that sweep away blemish-causing buildup.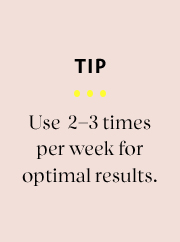 Cleansers
Balance breakout-prone skin and remove excess oil and sebum
with a gentle yet effective daily cleanser.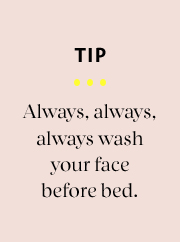 Salicylic Acid (AKA Beta Hydroxy Acid or BHA)
Works below the surface to reduce oil inside pores.
Benzoyl Peroxide:
Kills bacteria located on the surface and trapped in pores.
Alpha Hydroxy Acids (AHAs – includes Glycolic Acid):
Help exfoliate dead cells on the surface.
Sulfur
Draws out excess oil from clogged pores.
Retinoids
Improve cell turnover to reveal smoother-looking skin.
A blemish forms when a pore becomes clogged with dead skin cells, oil, and bacteria, then becomes inflamed.
Blemishes can be whiteheads, blackheads, or pimples.
Acne is a series of multiple and consistent breakouts where bacteria is present.
Hormones, stress, genetics, and even
pollution can lead to breakouts.
A blemish starts deep within a pore, weeks before any signs of infection surface. Thus, prevention and care are key.
Squeezing, popping, or picking at a blemish can lead to scars and discoloration.